"Home Of The Original Web Site"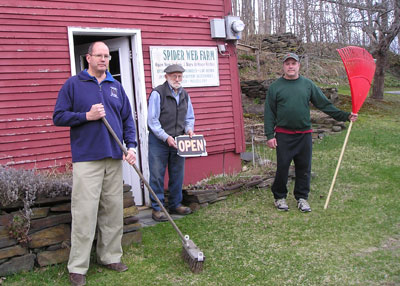 A Little Spring Cleaning At Spider Web Farm
Check Out Will's Notebook
Will has started keeping a notebook about the spiders,
the visitors he meets each day and other seasonal stuff.
From the Notebook:
Just when I thought winter would never end, the first spider appeared in a sunny window. What a treat. Spring is finally here, and I think Vermont in spring is as pretty or prettier than fall.
Love "Charlotte's Web ?" Come visit us at Spider Web Farm
and see her friends and relatives at work.

Got Questions? We've got answers:


webfarm@myfairpoint.net
or call: 802-433-5568
This Site © 1999-2012 Knight's Spider Web Farm